Refrigerator pickles can be easily tweaked to accommodate your tastes, this version is a classic garlic and dill flavor. They go with everything, or you can just eat them straight from the jar (that's how I roll).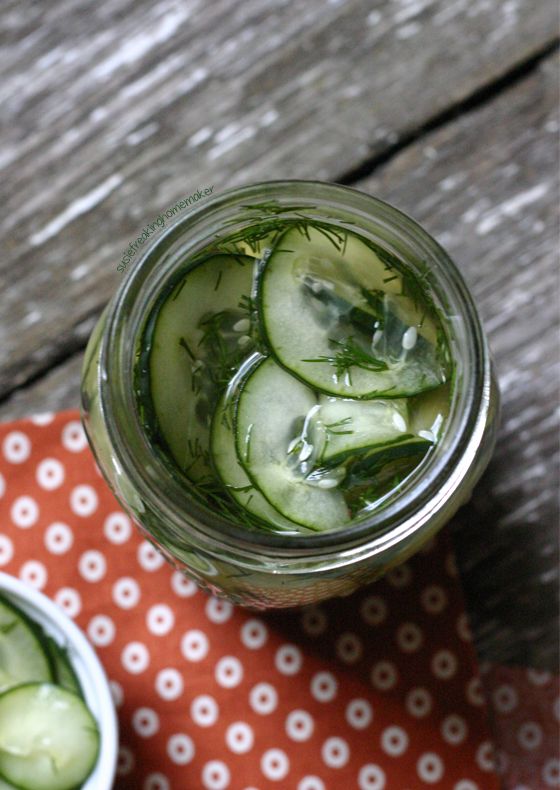 I hope everyone had a wonderful Thanksgiving! We had an early meal at my mom's house this year, and unfortunately, my husband had to work for a few hours. So, it ended up just being the four of us! We quickly realized that we haven't been together just us four since I was a junior in high school! (Mike was very quickly adopted as one of the family, and has been around for every holiday since!)
We sipped cocktails, finished cooking, watched football, nibbled on a cheese plate and snacked on my mom's famous deviled eggs. It was a riot!
There is something or more than likely there are quite a few things you don't know about my family. One of these secrets is that we name things. Each year as kids we named our Christmas tree, we each name our cars, and when my mom and my step dad got married, we named the tree they planted in the front yard. And, each year we name our turkey. Yes, really.
My Chevy Cavalier? Charlie. The Tahoe? Topenga. The Ford Explorer? Dora. Christmas tree of 2011? Milton. Christmas tree of 2012? Bradley. (Yes, we think we are hilarious.)
This year was our first time brining a turkey and once we pulled the old gal out, we decided to name her Tratrina. It was our best turkey yet!