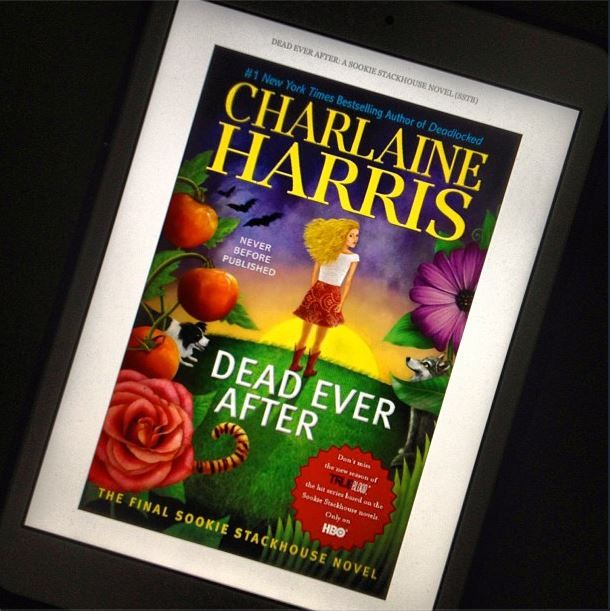 So, if you have ever heard of the show TrueBlood on HBO, you probably know all about these books, but you might not have read them, and I think that you should. There are 13 books in the series so far, and supposedly this book is the last one. (I don't totally buy it because the fans are very unsatisfied with this ending, but it's worth noting!)
Instead of talking about this book specifically, I am going to talk about the series as a whole. These books are quick reads, the characters are very interesting and I almost always completed the book in awe of how creative the story lines were.
Sookie Stackhouse is the main character, she lives in the small town of Bon Temps, Louisiana and works at the local watering hole as a waitress. She has what she calls a disability: she can read minds. She spent her childhood learning how to guard her mind so she didn't have to hear everyone's thoughts and could concentrate on her own. Over the years she discovered that dating was close to impossible, she always ended up hating them because she could see what they were thinking about her.
Bon Temps is special though, luckily for Sookie. Louisiana just so happens to be the first state to allow vampires to "come out" and mainstream with humans. Sookie has been very curious to meet one, and when one walks into Merlotte's while she's on shift, she's the first to step up and serve him. Shortly after he sits down she realizes she can't read his mind.