Easy Trail Mix
A couple of weeks ago I decided we needed a snack bin for our fridge. We both open the door and stand there staring at our options more times than I care to admit in a day. I whipped one together in a couple of hours – string cheese, apples, carrots and hummus, granola, etc. After three days, it was empty.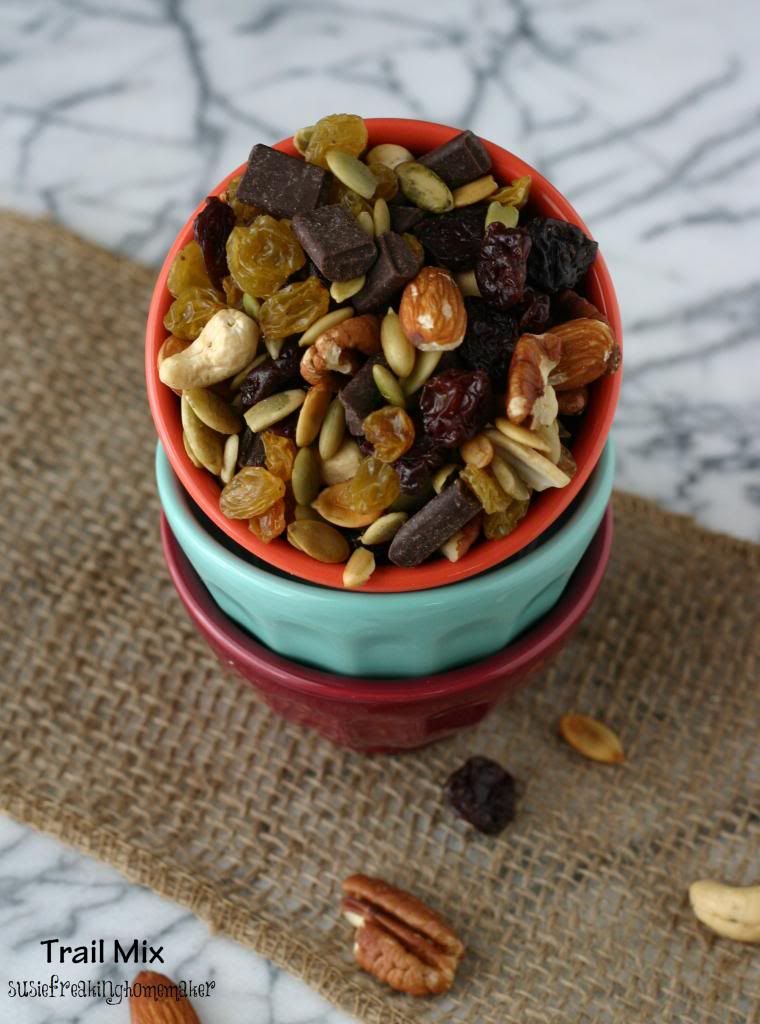 This past weekend, Mike asked me to refill the bin with something different. So, when I hit the grocery store the bulk section caught my eye and before I knew it, this trail mix popped into my head!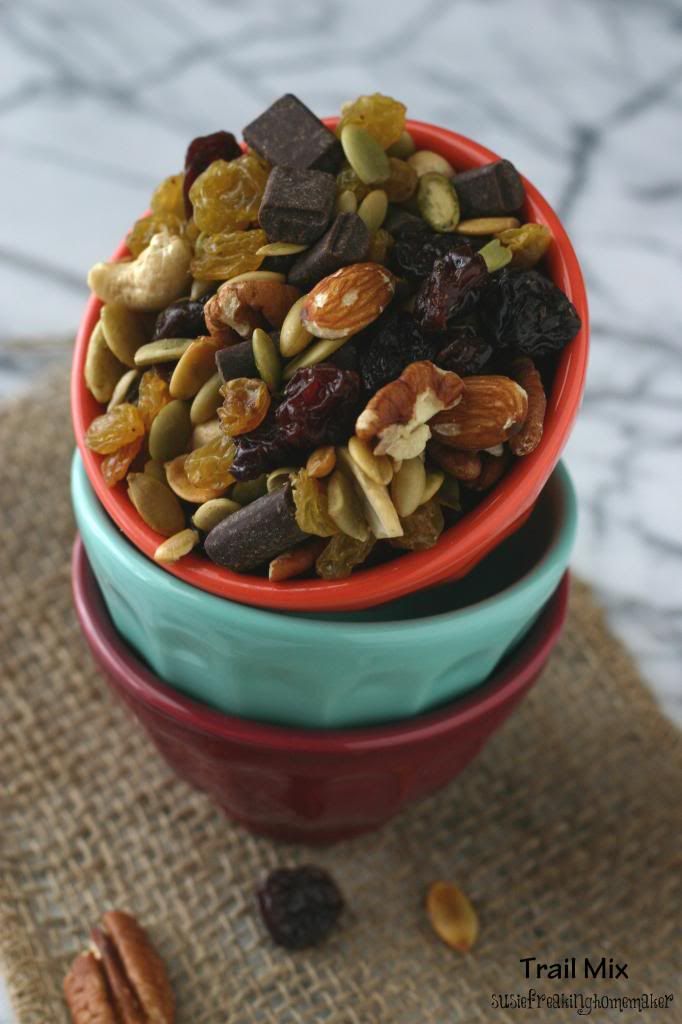 Trail Mix
Yield: 4-6 servings
Prep Time: 10 minutes
Cook Time: 10 minutes
Total Time: 40 minutes
Ingredients:
1 cup raw cashews
1 cup raw almonds
1 cup of roasted and salted pumpkin seeds
1 cup of pecans
1 cup of dried cherries
1 cup of golden raisins
1 cup of chocolate chunks
Directions:
Preheat your oven to 350 degrees. Then lay all of the nuts onto a cookie sheet and roast for about 10 minutes, until the oils start to come out and they smell really nutty - ironic, right? Pull them out of the oven, and let them cool completely. Combine all of the ingredients into a bowl and mix together.