Pulled Pork Lettuce Wraps
These lettuce wraps are healthy and beautiful. The nectarine pairs perfectly with the mustard sauce and the smoky pulled pork. Any leftover relish was promptly devoured with a couple of tortilla chips.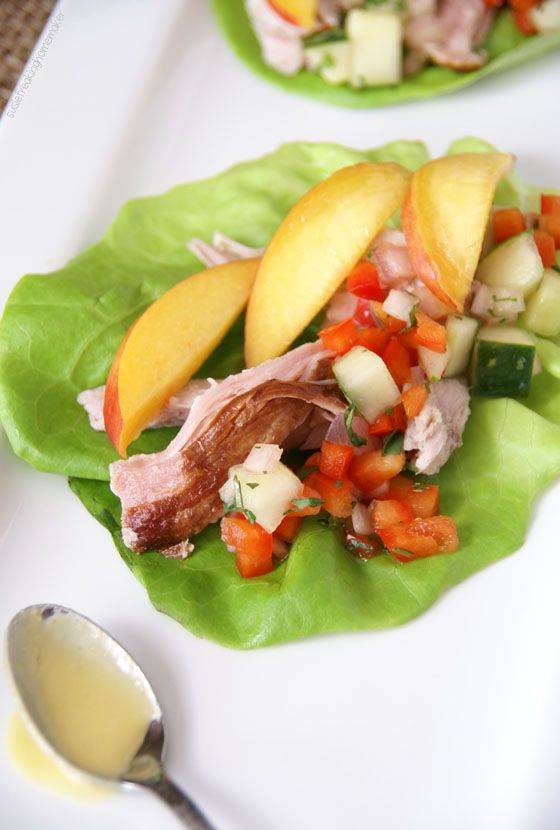 Mike and I have quite a few traditions, some we like more than others of course. One of them is that when we are on vacation, we sip cappuccinos like they are going out of style. There is just something about taking the time to stir in your sugar, and sip through the foam that just sucks the tension right out of your shoulders.
The other night we went to visit our favorite bartender and after a beer and some appetizers, Mike ordered a cappuccino. I knew exactly what he was doing when he ordered one, especially after the stressful day he had just had. He was attempting to emulate that same feeling we have when we are on vacation. This has nothing to do with the recipe, but it does have to do with the giveaway!
Speaking of the recipe – this is a recipe that you do two ways, the easy way or the hard way. I wrote the recipe below assuming that you are going to take a shortcut, don't be offended. I would take a shortcut if I didn't have my husband obsessing over the big green egg right now. We had a 4 pound pork shoulder that we smoked for 3 hours on a low heat. It was awesome. When he's not home, I pick up one of those pre-cooked pork shoulders that you just heat up in the microwave and pull, or I would buy a package of pre-pulled pork. You decide.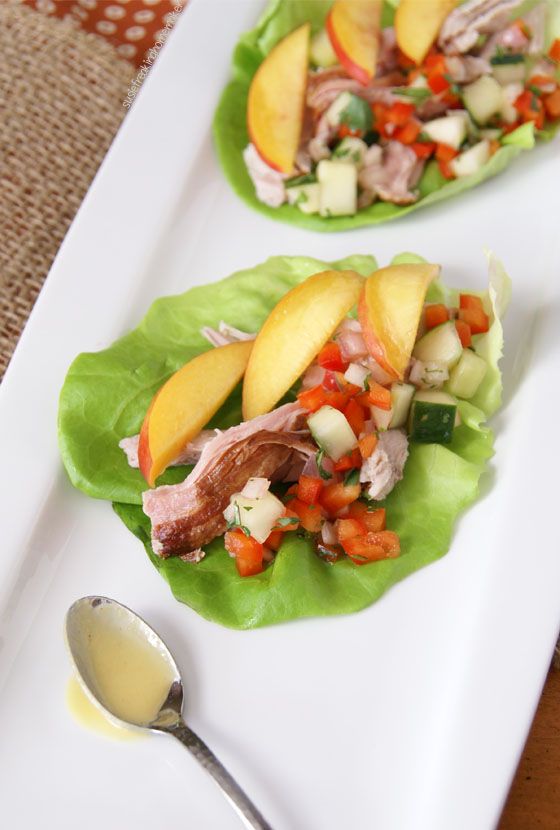 Pulled Pork Lettuce Wraps
Ingredients:
1 lb. pulled pork
1 head of boston lettuce
1/2 cucumber, chopped
1/2 red pepper, chopped
1 shallot, minced
1 tablespoon rice wine vinegar
Cilantro, minced
1 nectarine, sliced thinly
2 tablespoons dijon mustard
2 teaspoons honey
2 teaspoons rice wine vinegar
Directions:
For the pulled pork:
Pull pork with two forks, and set aside. I ate mine cold in these lettuce wraps, but if you would like them warm, don't forget to heat the pork!
For the relish:
Chop your cucumber, red pepper and shallot and place in a bowl. Add in 1 tablespoon of rice wine vinegar and cilantro to taste. Mix together and place in the fridge until you are ready to eat.
For the mustard sauce:
Measure the mustard, honey and rice wine vinegar and whisk together.
When you are ready to eat lay out a leaf of boston lettuce and fill it up with pork. Top with the relish, mustard sauce and sliced nectarine.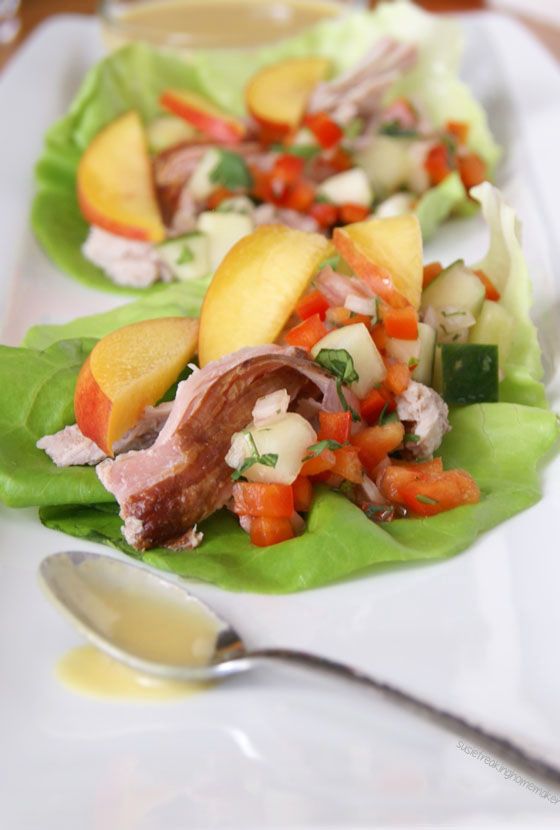 Now, who likes free stuff? Everybody, right?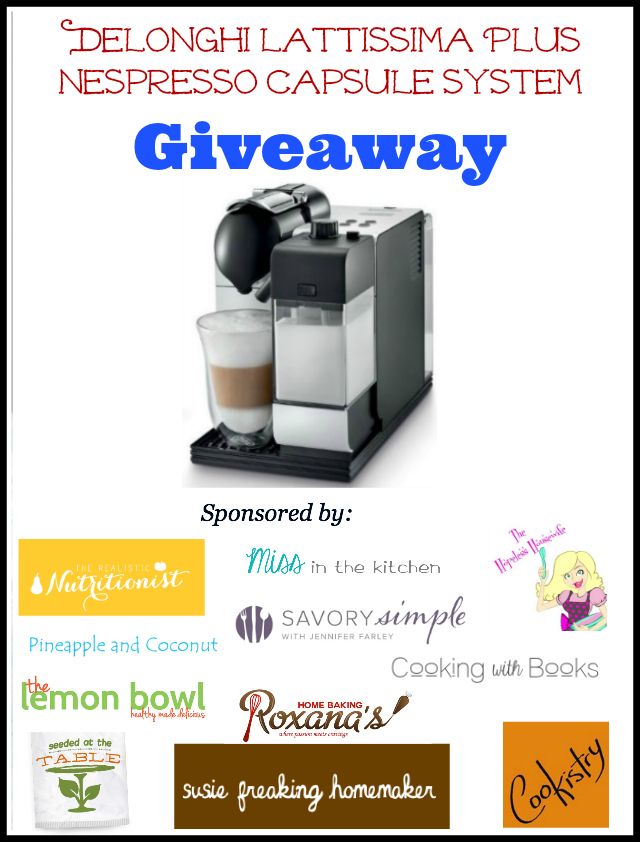 I've teamed up with several bloggers to give away a DeLonghi Lattissima Plus Nespresso valued at just under $400. You are able to submit 33 entries! Comment below, send out a tweet, like us on Facebook, etc. just use the raffle copter widget below.  The contest will run through August 18th and we'll use the widget to select and email a winner. Good Luck!!
Follow away: Facebook, Twitter, Instagram, Pinterest