Spaghetti Squash
Unfortunately for me, this was my first time trying spaghetti squash. I assure you it will not be the last. It's easy to make, and it's a great healthy fake out when you are craving a giant bowl of pasta, like I usually am.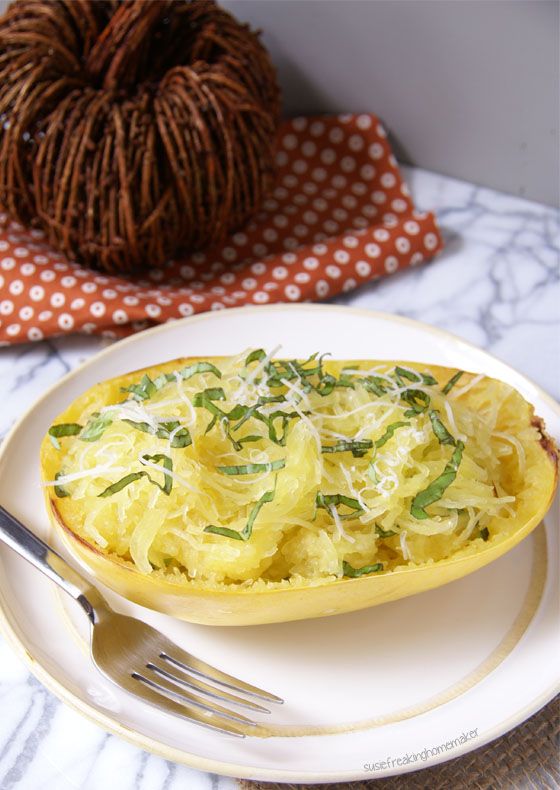 Hello dear readers! My apologies for only posting once last week. I've been a bit busy with bridesmaid duties! We have three more weddings before the wedding season of 2013 can be closed. I'm excited to watch one of my oldest and dearest friends marry her love in just a few short weeks.
This post has been a long time coming. I tell myself I'm going to try it every fall, and I've never gotten around to it. So, this year I saw the first round of spaghetti squash hit the shelves, I quickly dropped one in my cart. As it turns out, it's insanely easy to make and it's actually good!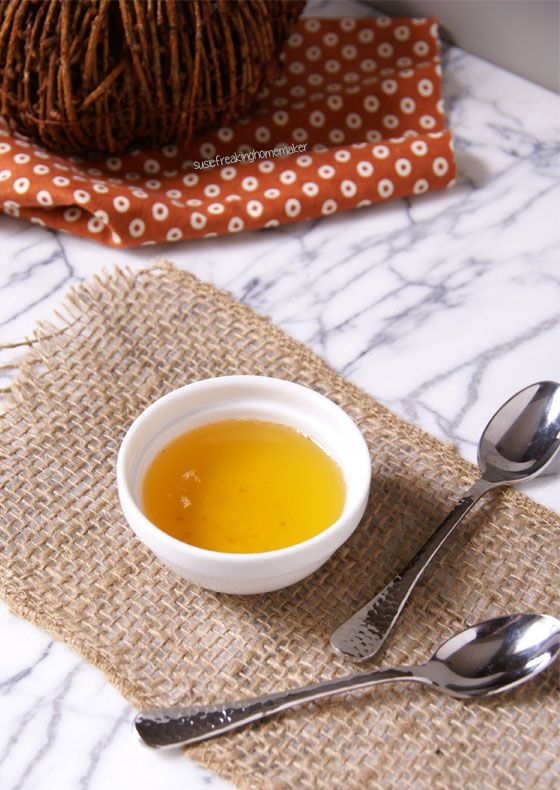 Despite the deliciousness this post pains me just a teeny tiny bit. You see, I decided to make ghee. Which means I browned butter and then strained out all of those brown flecks that I love so much. Those brown flecks of deliciousness are actually the fat in butter that is bad for us.
So, I figured I'd give ghee a try. Don't worry, it's easy. Really easy. Add a clove of minced garlic and a bit of basil and devour a healthier pasta dish!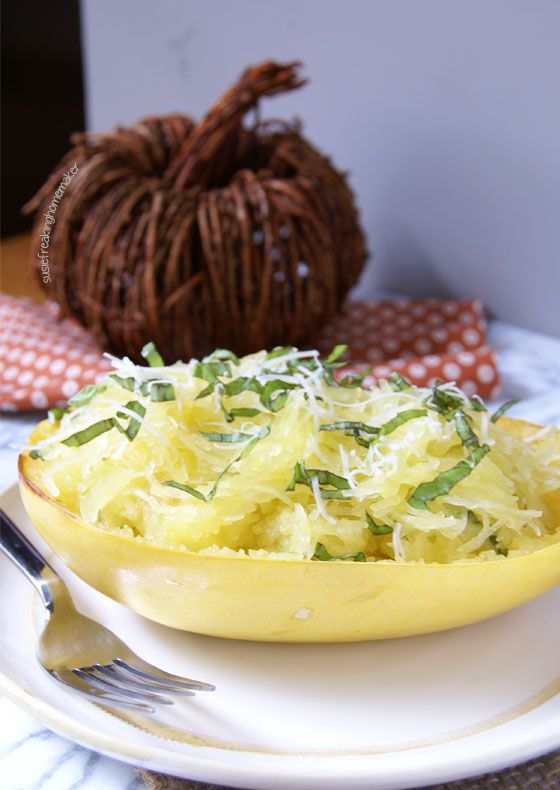 Spaghetti Squash
Yield: 2-4 servings
Prep Time: 15 minutes
Cook Time: 45 minutes
Total Time: 1 hour
Ingredients:
1 medium spaghetti squash
4 tablespoons butter
6 basil leaves, sliced thinly
1 clove of garlic, minced
Olive oil
Directions:
1. Preheat your oven to 400 degrees and cut your spaghetti squash with a very sharp knife in half lengthwise. Scoop out the seeds on the inside and discard. Brush with olive oil. Place face down on a parchment paper lined cookie sheet. Bake for 30-45 minutes until you can poke the squash and it's soft to the touch. Remove from the oven and set aside
2. While that is cooking in the oven, place the butter in a small saucepan and heat on medium. Swirl every few minutes, but do not stir. When the butter starts to brown (about 5 minutes) swirl again and then strain through a mesh strainer, into a small bowl and set aside.
3. Mince your garlic and slice your basil thinly. Run a fork through the inside of the spaghetti squash and scoop it into a bowl. Toss all of your ingredients together in a large bowl and serve hot.