October Obsessions
Current obsessions include all things Australian.
I hit Australia in 2008… or maybe it was 2009. Either way it was entirely too long ago and I would love to go back. It was August, which is their winter and since I was born and raised in Minnesota, this means it felt like spring to me even though the natives were all in coats and boots.
It was a trip I never thought I'd get to take, so when I got the opportunity to visit a friend I took it. I fell madly in love with the water, the word 'dodgy', tim tams, and sour cream and sweet chili flavored everything. It was awesome.
Fast forward a few years and I started a food blog. Now, what you might not know about food bloggers is that they are some of the best people on the planet. Yes, I actually believe that. So, when I stumbled across Laura's Mess I fell in love. The way she writes about food brings the smells of her kitchen to life.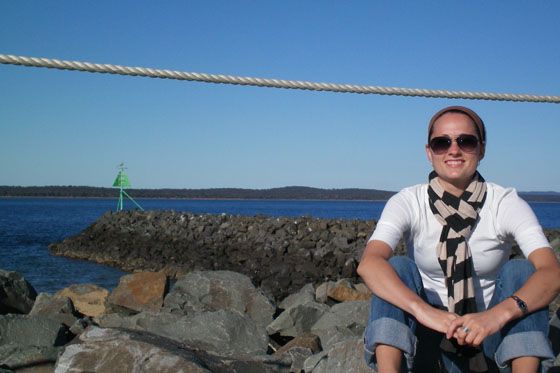 Laura and I got to talking one day and I found out that Australia doesn't have pumpkin puree, Starbucks coffee, or Reese's peanut butter cups in the shape of pumpkins. Clearly, Laura needed all of those things. We quickly agreed to exchange packages and joked about how they would cross each other somewhere in the ocean.
When she got my package, she made spiced pumpkin cake and topped it with a cinnamon oat streusel. I only wish I could have been there to share it with her… I would have been really nice and only eaten half. I promise. You can find her recipe here.
Thanks again Laura, you're the best. I hope to someday meet you in person!