Weekend
New recipe coming your way Wednesday, for now a little weekend recap is in order.
This past weekend was a marathon of happy. My oldest and dearest friend Kelsey married her main squeeze on Friday.
One of the first times I met her extended family was way back in grade school, we hit the family cabin for her birthday. They served up a family style dinner and welcomed me with open arms. I loved the family dynamic, and left with lip marks on both my cheeks from her grandma Benny. My family here in Minnesota is actually really small without my aunts and uncles and all of their kids readily accessible. It was nice to be around the controlled chaos that was and is the Cater clan.
I became a regular fixture. They met my husband back when we were dating, because I wanted their approval. Kelsey and I have stayed close year after year, even though she becomes a little hard to get a hold of as the cold weather hits. She's sort of a big deal in the ski community. So, to say I was honored to be part of the wedding party is an understatement.
Her little sister was the maid of honor, and in so many ways she was always a kid sister to me to. Getting to know her as an adult (or maybe I should say, a junior adult
) was a treat. The bridesmaids wore candy apple red, managed to get ready before the boys and were part of the beautiful outdoor ceremony.
Kelsey was all smiles as Derek recited his vows and the happy couple was pretty close to giddy as we all hit the dance floor. Congratulations again to Mr. and Mrs. Nash, I love you both dearly. As for you bridesmaids, you guys are awesome. I have an odd feeling we will be friends for many years to come!
We slept in on Saturday morning and before we knew it, it was time to get ready for another wedding! Back in college I managed to live with 6 guys and 1 other girl. It was probably the most fun I've ever had. I'd like to think I learned quite a bit about living with boys that year. It seems like no matter how much time passes, we pick up right where we left off.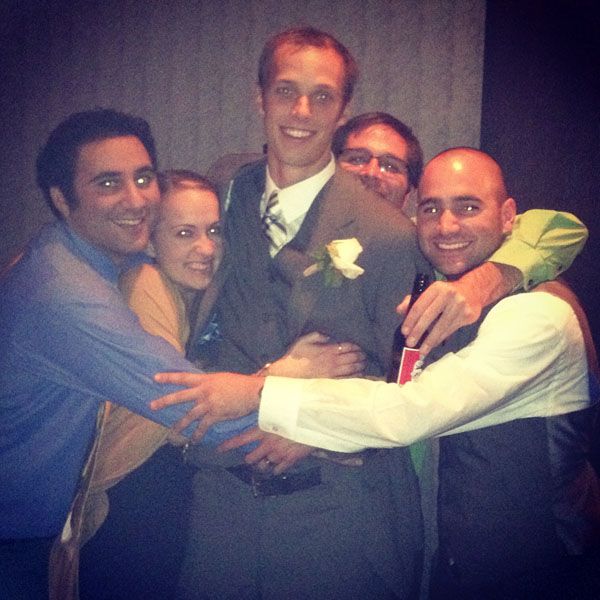 One of them got married on Saturday night. Brian's bride was beautiful and much like my cousin Becky, she thought of everything… the details make your wedding so perfectly yours. I am absolutely positive that I have never seen him so happy. Mike and I hit the photobooth, caught up with old friends and spun around the dance floor.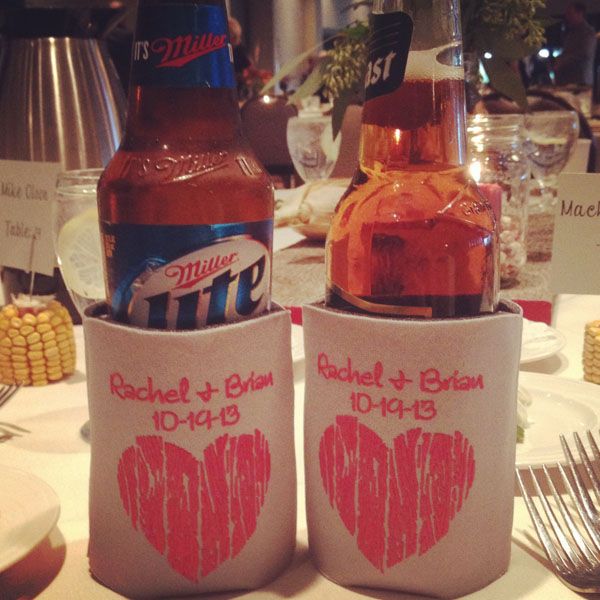 Congratulations to Mr. and Mrs. Junglebear. We love you guys and hope you always live in a Taylor Swift song!