Drunken Chicken
This chicken is not for the faint of heart. It's hearty comfort food at it's finest, and on top of that it's… boozy. Add Texas toast style bread and your family will be immediately asking you to make it again.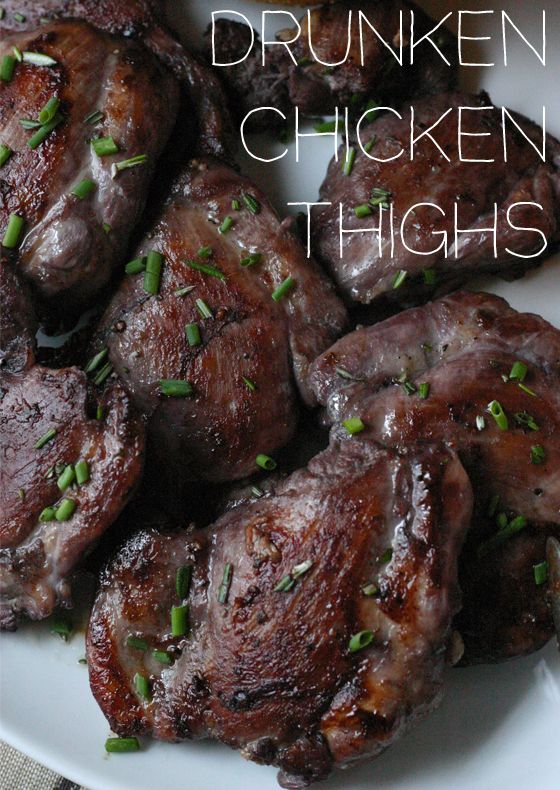 I've lost half of you already with this one. I realize that purple chicken doesn't look all that appealing, but just stick with me here and give this one a try. Please?
Each year I seem to forget how quickly it gets dark during the winter months. I get home, set my things down, change my clothes and by the time I have cooked something and gotten it plated and ready for a money shot I've lost all my daylight. It's a huge bummer.
After a few months of this, I will start complaining. For now, I'll just bust out the ugly, tall Christmas socks and prep as much as possible on the weekends. On Saturday mornings, I will chop peppers and onions, meal plan, hit the grocery store and pretend like the weather isn't all that bad.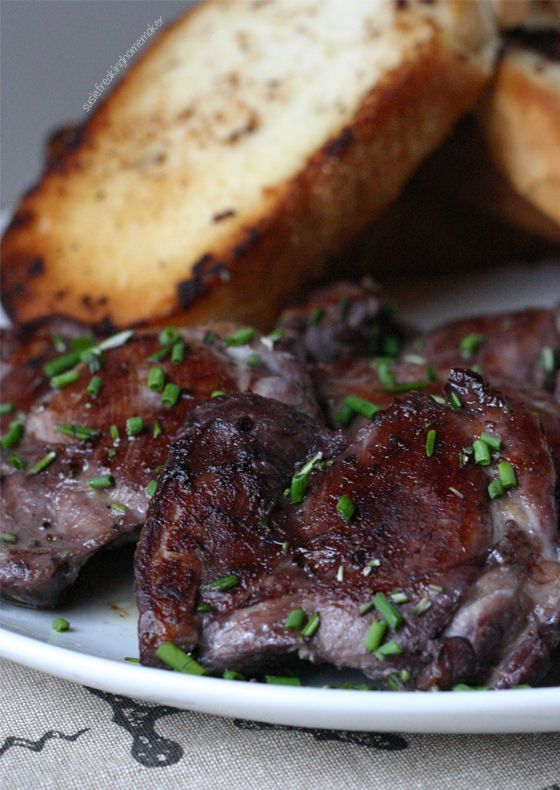 I posted this one on Instagram the first time I made it, I hadn't even tried it yet. I had no idea how good it was going to turn out to be. I whipped it up for my husband and his parents on our trip to Red Lodge.
I love recipes that can be pulled together quickly. This one does require a bit of forethought though. I was ready for bed, teeth brushed, face washed and it dawned on my that I hadn't prepped dinner. You should learn from this mistake and set a reminder on your phone before you go to bed and you can pull this together in just a few short minutes.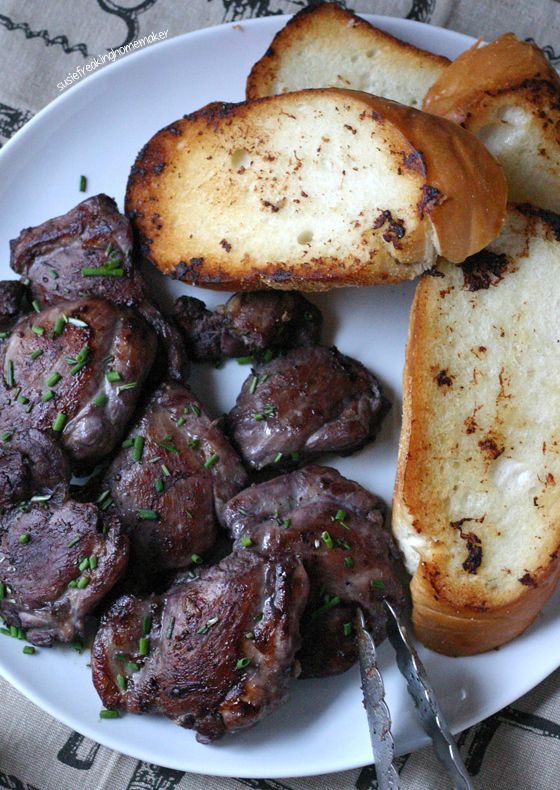 Drunken Chicken
Yield: 4-6 servings
Prep Time: 24 hours
Cook Time: 20 minutes
Total Time: 24 hours, 20 minutes
Ingredients:
1 lb. boneless, skinless chicken thighs
2 cups of red wine
1 cup of chicken stock
1 handful of baby carrots
1 yellow onion, sliced
1 sprig of rosemary
3 cloves of garlic, smashed
Salt and pepper, to taste
2 tablespoons butter
1 tablespoon olive oil
French bread, sliced thickly
Rosemary, minced, to taste
Chives, minced, to taste
Directions:
1. In a large ziplock bag place your chicken thighs, red wine, chicken stock, carrots, onion, rosemary and garlic. Seal it tight, give it a shake and place in a bowl in the fridge overnight.
2. The next day, pull the chicken thighs out of the bag and dry them on both sides. Salt and pepper both sides. Reserve the au jus, pour into a small saucepan and simmer on low until heated through.
3. In a large saucepan, heat your olive oil and butter on medium heat. Place your chicken thighs into the pan and cook about 5 minutes until they are golden brown, then flip them. Cook for an additional 5 minutes. Remove the chicken thighs and cover with tin foil.
4. Slice the bread and brush both sides with olive oil. Using the same saucepan you cooked the chicken in, toast the bread on both sides for about 4 minutes.
5. Sprinkle the chicken with rosemary and chives. Serve with the warm au jus sauce and crusty bread.
Notes:
*Feel free to swap the chicken stock for extra wine. Either way it's delicious!