Red Lodge, Montana
We hit Red Lodge every chance we get. It's where Mike and I started dating. It's where we had our first encounter with a bear – don't worry, it just walked right up to the house along the driveway while we were outside like it was coming to hang out. It's the place we always hope to get snowed in. It's where the stars are bright and the weather is warm when the sun is out, even if the temperature is technically cold. {see other trip recaps here and here.}
This trip was no exception. Every time we visit, I tell Mike I never want to leave. And I mean it… right up until I start missing my dog. Then I'm more than ready to come home.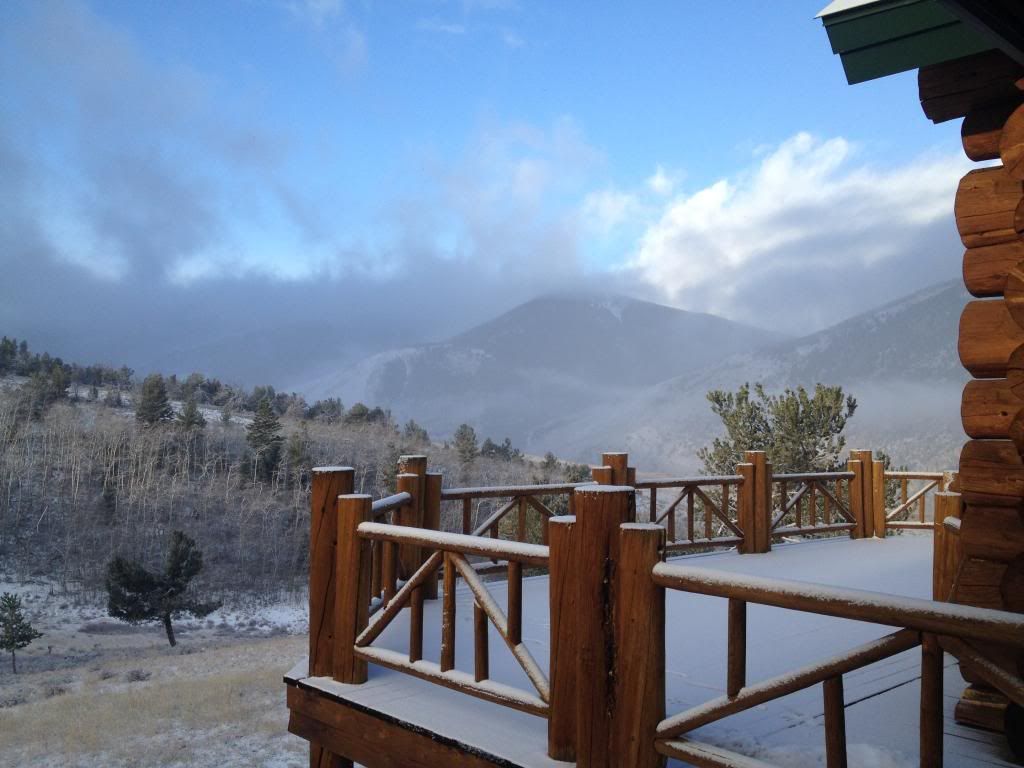 When we arrived, the weather was perfect. We hit Sam's tap room for lunch (best heff in town) and devoured a few sandwiches. We split up after that, the women hit the grocery store and the men went to sight in the rifles. Red Lodge is a small town, but the Beartooth Market had the smartest setup I have ever seen.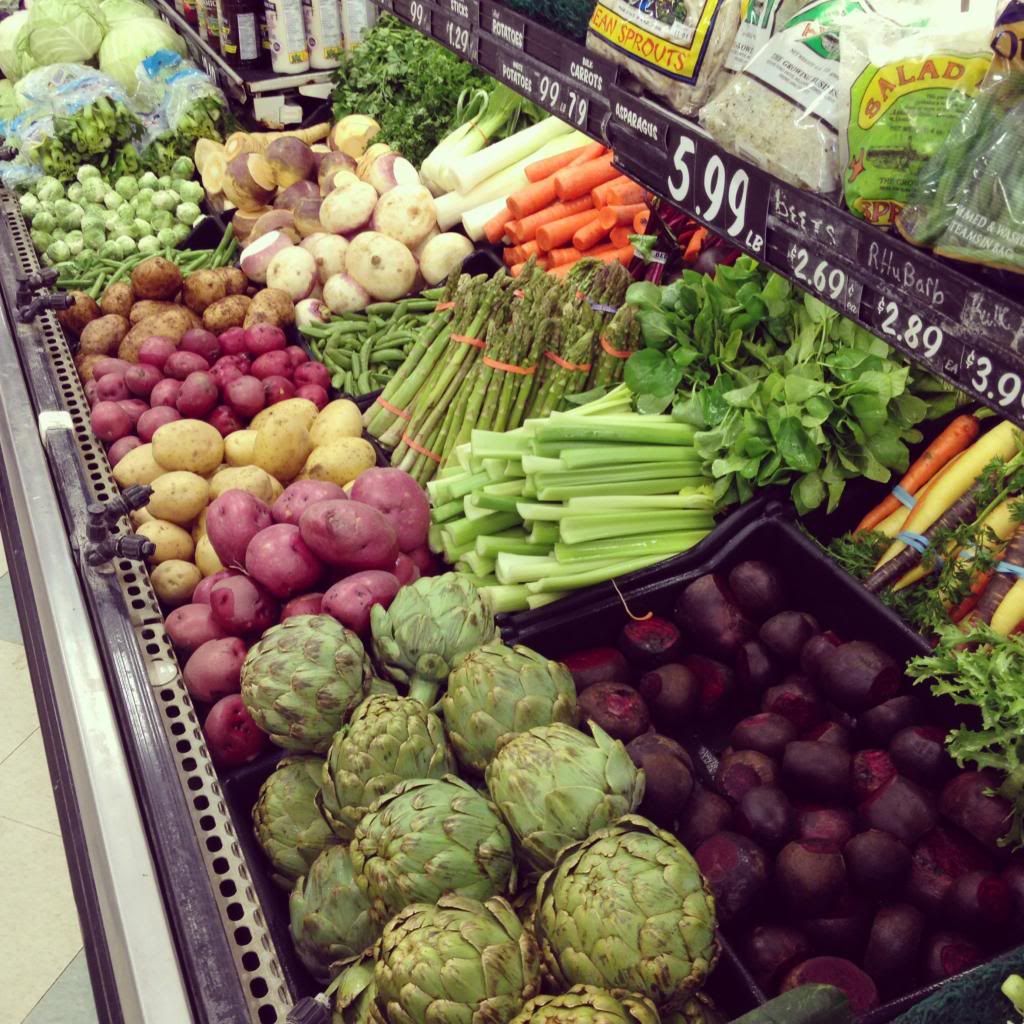 We got EXACTLY what we needed for all the recipes we had pulled. Four carrots, 5 stalks of celery, two beets, lose leaf spinach, fresh green beans, etc. Can someone please tell me why all grocery stores don't have this feature? I hate throwing out food because it goes bad before I get to it, or because I will never use an entire package of celery. Dear Rainbow, Cub, Byerly's, Jerry's Food, etc. Please please please bring this feature to Minneapolis.
I talked about this for days. Mike laughed at me, he clearly doesn't understand how awesome this is. Someday, I will teach him.
On Saturday, we hit the local shops. My favorite is always Babcock and Miles. There is no equivalent in Minneapolis that I have found. Everything in the store is a specialty food item. I just can't get enough.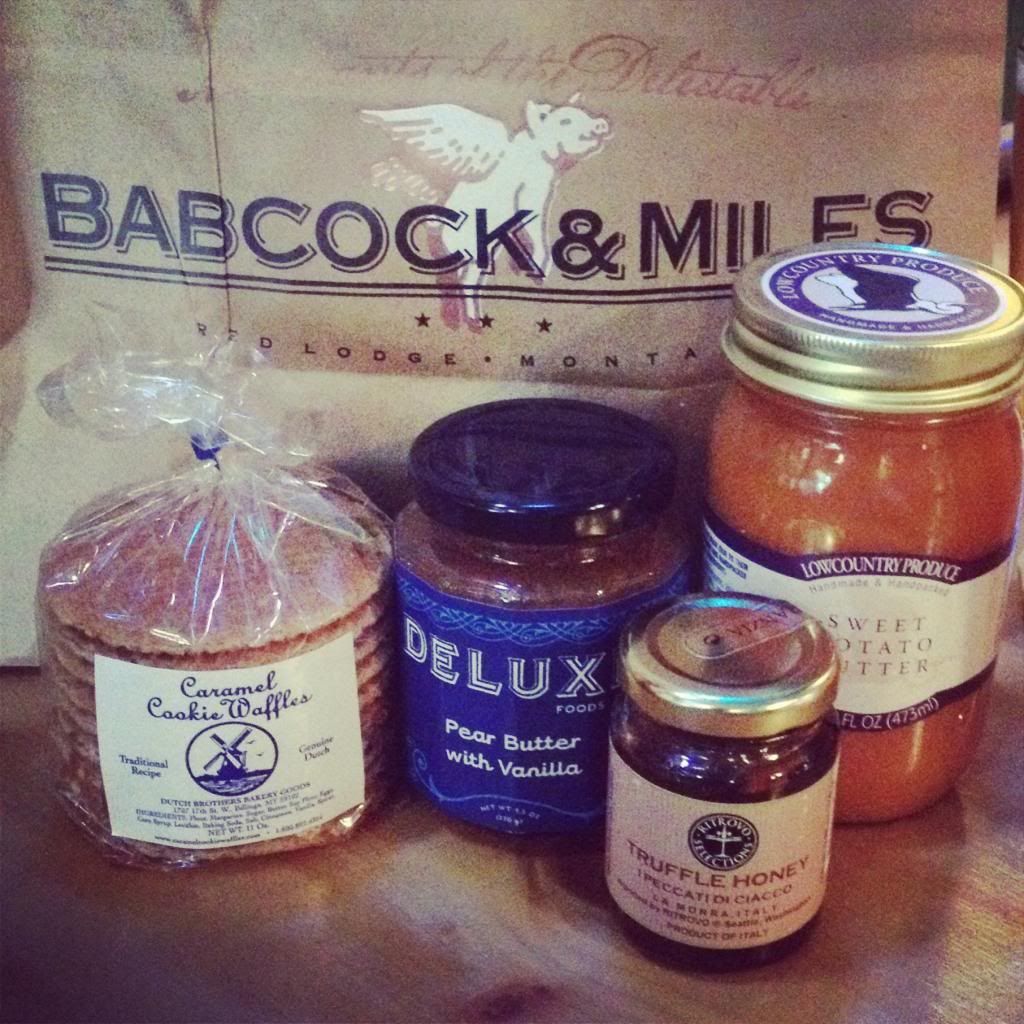 Saturday night we hit Carbon County steakhouse which always means a good meal. I swear I could have been rolled out of that place I was so full. Another round of darts and we went straight to bed.
Sunday morning we woke up to snow.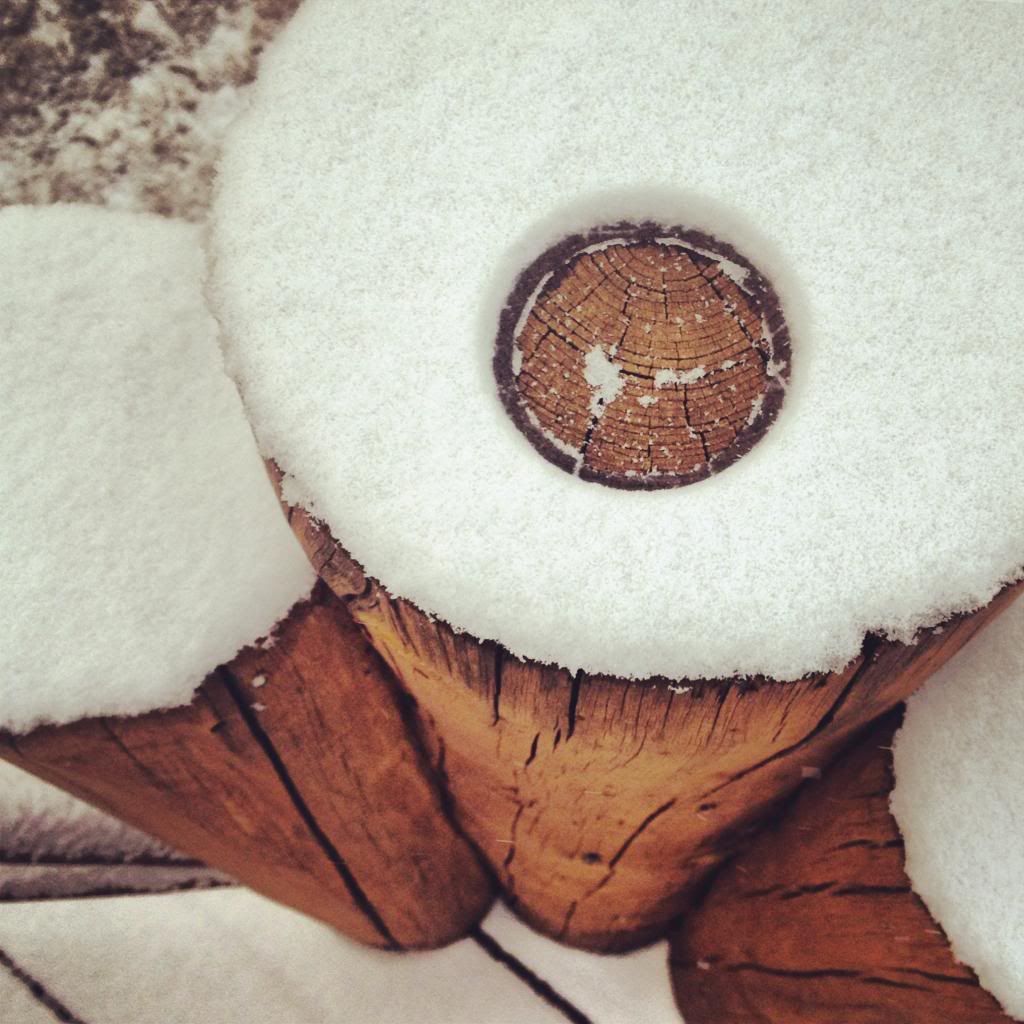 I could not have been happier. Isn't it funny how that works? It snows in Minnesota and I grumble over it for days. It snows when I'm on vacation and I'm thrilled. I sipped coffee and stared out the window almost the entire morning. Whipped together some leftovers for breakfast, got in a work out and sat right back down in front of the window. It was going to be a lazy day for us. It was also filled with sports. The Vikings and the Timberwolves both had games that day, obviously the Vikings lost.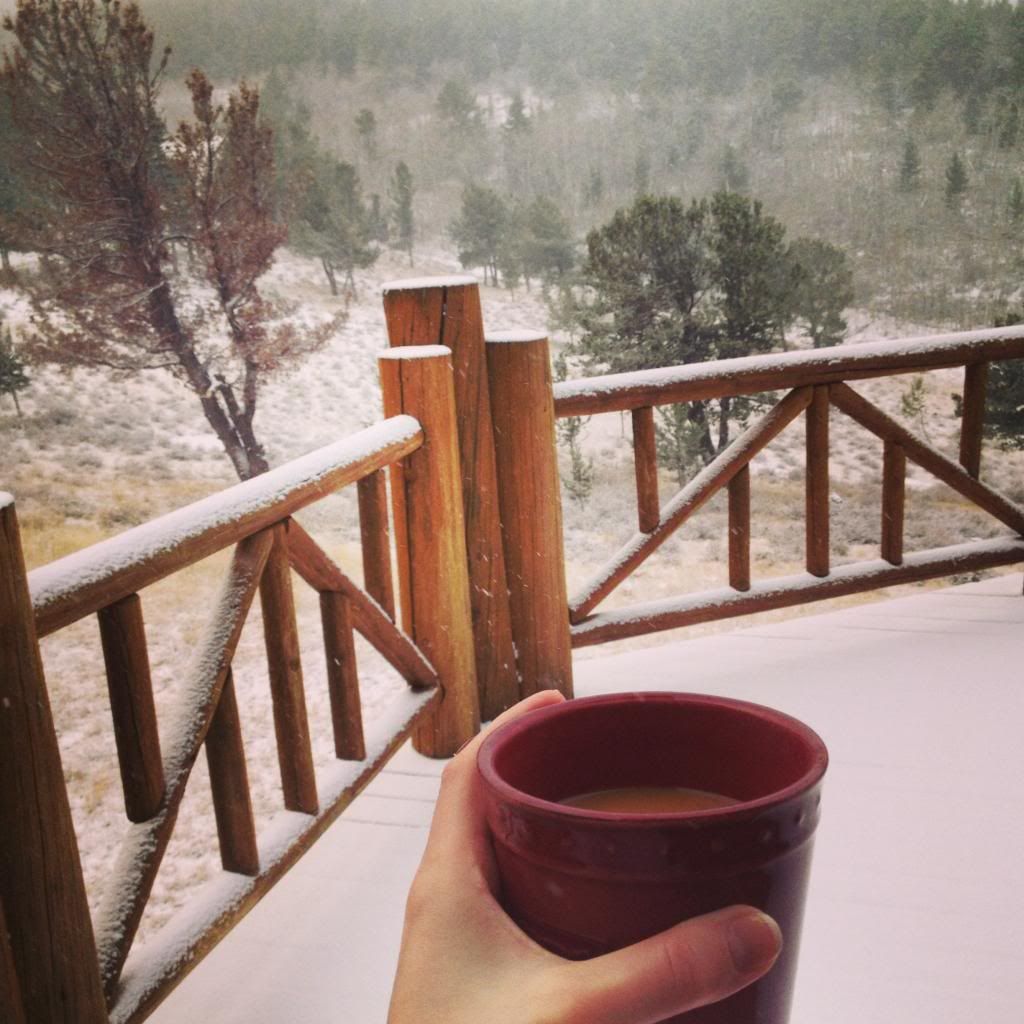 Then I made what I am calling drunken chicken. I'm pretty close to positive that it's the best meal I've ever made. I will tweak the recipe one more time and post is asap, I promise!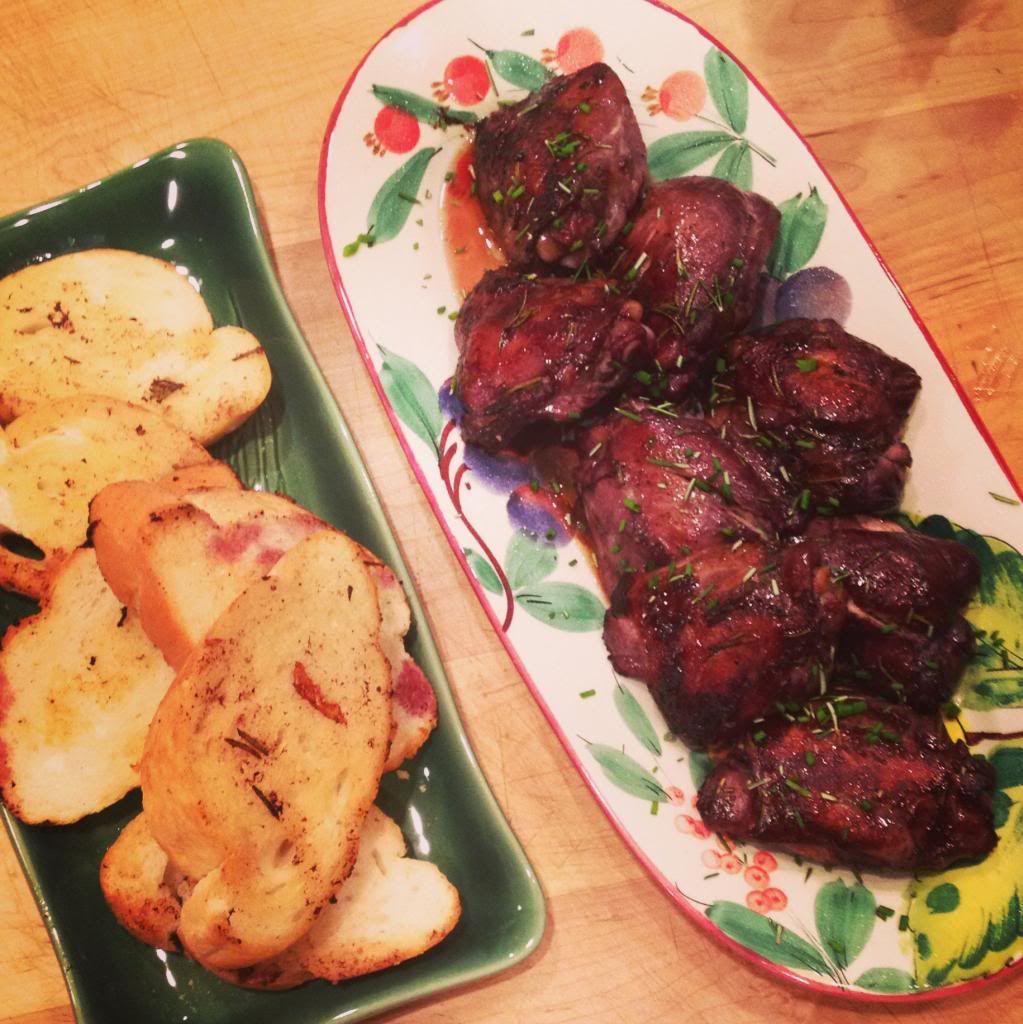 Monday morning, we begrudgingly got out of bed. The last day is always the worst. Mike went out searching for an Elk one last time, and we packed up and left. Being reunited with the dog is always awesome.