Classic Peanut Butter Cookies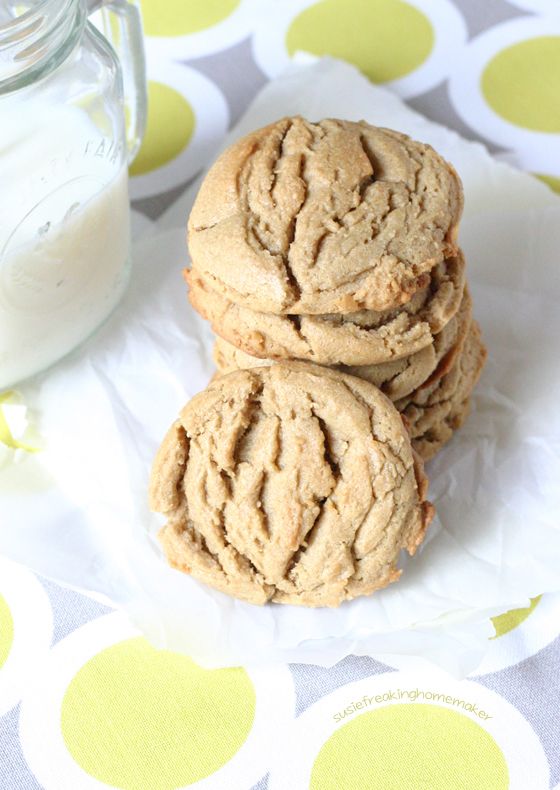 It's that time of year again! Cookie time to be exact!
It's the Great Food Blogger Cookie Swap and somehow it's been three years since I started participating in it. Make three dozen cookie, ship them to three food blogger friends (that you have been assigned) and then wait patiently. The patient part is the hardest part, you will receive three dozen cookies in return.
The best part (other than the whole getting to devour three dozen cookies thing) is that each year the cookie swap raises money for Cookies for Kids' Cancer and this year, just a few food bloggers managed to raise $13,778.40!!! We are awesome, we know.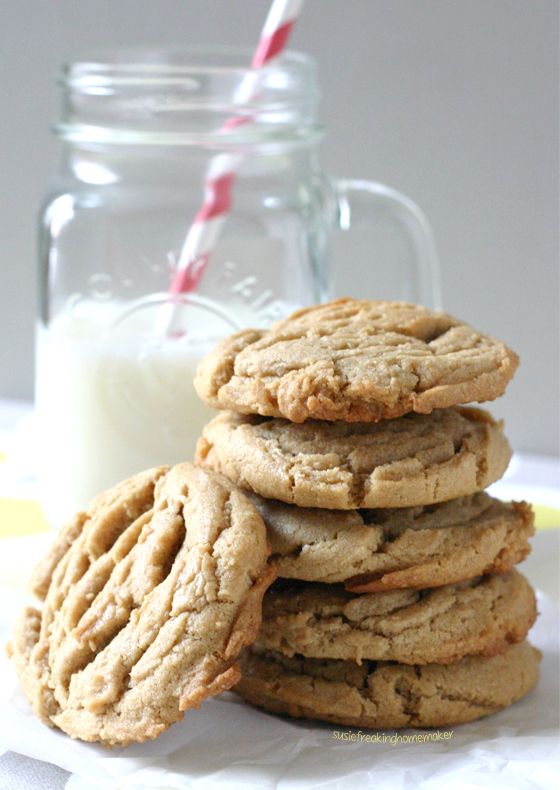 Typically, we try to get creative and make something a little different. I had plans to make chocolate ganache thumbprints with peanut butter cookies. But, once the cookies came out of the oven I couldn't stop eating them. Plain. Nothin' else was needed. So, instead of messing with a good thing, I went with a classic.
This year I sent a dozen of these bad boys to If you Give a Gal a Mixing Bowl, Rhubarb and Honey, and Hot Dinner Happy Home.
I received a dozen egg nog chocolate chip from Fried Ice and Donut Holes, a dozen snickers chocolate cookies from Life, Love and Sugar and a dozen double chocolate chunk cookies with sea salt from The Little Kitchen. They were all to die for.
Until next year…
Classic Peanut Butter Cookies
Yield: 2 dozen cookies
Prep Time: 10 minutes
Cook Time: 15 minutes
Total Time: 25 minutes
Ingredients:
1/2 cup unsalted butter, room temperature
1/2 cup creamy peanut butter
3/4 cup firmly packed dark brown sugar
1/4 cup of white sugar
1 egg
1 teaspoon vanilla
1/4 teaspoon salt
1 3/4 cup flour
1 teaspoon baking soda
Directions:
1. Preheat your oven to 375 degrees. Cream your butter, peanut butter and sugars together using a mixer until they are light and fluffy. Then add the egg and vanilla and beat again.
2. Add the remaining ingredients slowly and mix until well combine.
3. Scoop with an ice cream scoop onto a baking sheet and bake for 12-15 minutes.