Homemade Salsa
Homemade salsa is one of those dishes that is insanely easy to customize. Whiz a few ingredients together in a food processor and in no time flat you've got a very satisfying snack. Bonus points if you whip together nachos.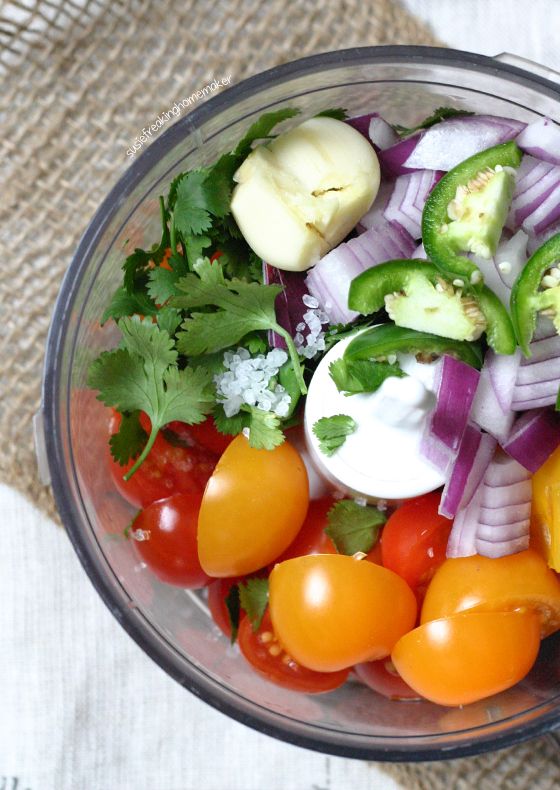 I am sort of a clumsy person, stay with me, this is going somewhere… I think. I flail when I fall, tend to trip on concrete and when I'm in large crowds I tend to bump into people. My husband has the very important job of making sure I don't make a complete fool of myself when we are in public, did I mention it's a big job? So, when I slipped my wedding ring onto my finger last week and noticed that I had a sizable scratch in it I wasn't surprised.
While I had the scratch taken care of, I felt a little naked. So, I slipped an old ring onto my finger in it's place. A few minutes later I realized that the london topaz I no longer wear was the very first Christmas present Mike had ever bought me. I got all mushy over it like a little school girl.
Mike and I have this habit of buying each other gifts and being too excited to wait for whatever occasion the gift was purchased for before we make the other person rip them open. That first Christmas we opened our gifts a week prior to the actual day. We took some heat for it, but we just couldn't help it.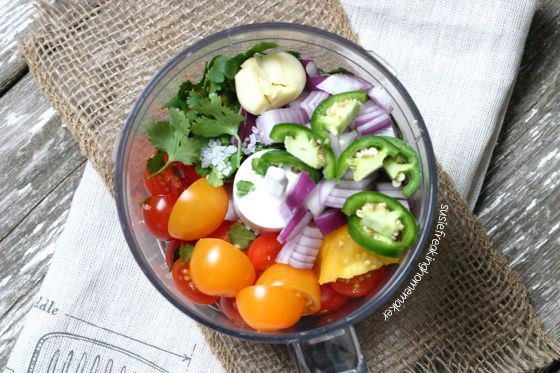 We are still this excited when we have a great gift for the other one. We are a bit older and wiser than we used to be and a tiny bit more mature. I am happy to report that eight years later here we sit two days before Christmas and the gifts are still wrapped.
Queue the Huggies tag line … I'm a big kid now…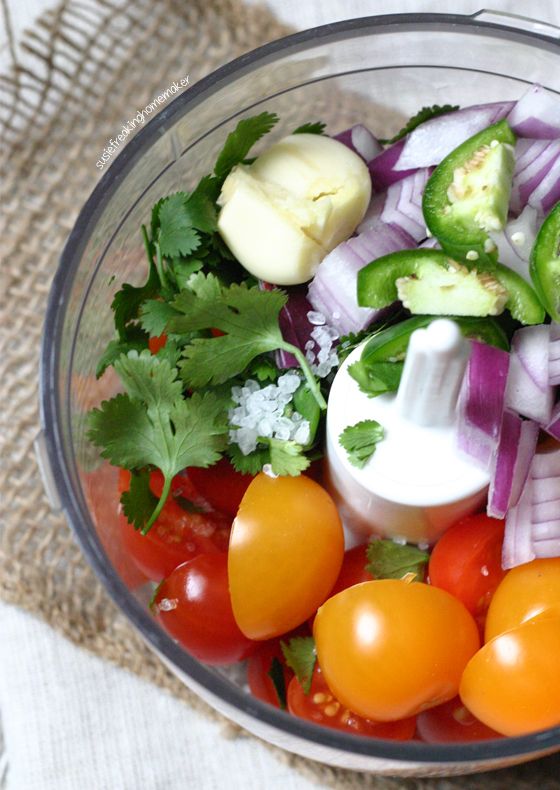 These photos make me insanely happy. They are bright and colorful and they almost fool me into believing that it's warm and sunny outside. Instead it's just the silly illusion of the ever so reflective snow that just so happens to be covering everything outside my windows.
Homemade Salsa
Yield: 6-8 servings
Prep Time: 5 minutes
Total Time: 10 minutes
Ingredients:
3 cups of baby tomatoes, roughly chopped
1/3 red onion, roughly chopped
3 cloves of garlic, peeled and smashed
1 bunch of cilantro
2 jalapenos, sliced
pinch of coarse salt
Directions:
1. Place all the ingredients into a food processor and blend until you reach the desired consistency. Store in an airtight container and place in the fridge.